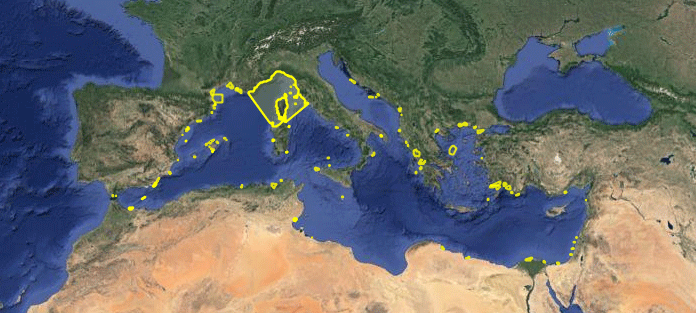 The ecosystem approach and marine conservation are high on the Mediterranean regional agenda as seen through recent targeted data calls and directives.
For the EU Member States, obligations arising from the Habitats Directive (e.g.for the protection of regional priority habitats) and the recent Marine StrategyFramework Directive (e.g. for the achievement of GEnS) are significant additional drivers for mapping the status, as well as the extent and frequency of pressures acting on predominant and sensitive habitats.
Within the framework of the DG MARE MEDISEH Mediterranean Sensitive Habitats project and the MAREA Consortium, regional experts have worked together to review and map a) existing marine NATURA 2000 and other MPAs,b) MPA network proposals, and c) Mediterranean Fishery Restricted Areas (FRAs). You can find the information here.