MedReAct's member Archipelagos Institute of Marine Conservation is a partner of CIESM - The Mediterranean Science Commission JELLYWATCH program, which for the first time gathers baseline data on the frequency and extent of jellyfish outbreaks across the Mediterranean Sea.
The participation in this program enables an unbiased assessment of geographic and temporal scale of mass jellyfish events, allowing time trend analysis and short term forecasting of jellyfish bloom occurrence. The active contribution of the local communities across the Mediterranean, which provide us with information on jellyfish blooms, is an invaluable asset for the success of this monitoring effort.
If you did observed Jellyfish Blooms in the Mediterranean? Report it at medousa@archipelago.gr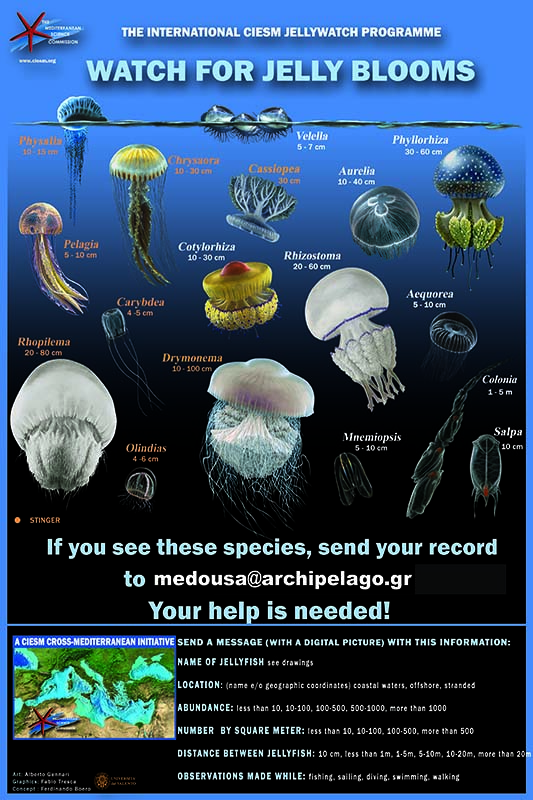 How do Jellyfish Blooms affect us?
In simple terms, jellyfish blooms are growing – and stresses caused by human activity such as overfishing are considered to be the most likely cause. Fisheries-based ecosystems are frequently overfished, and taking too many fish out of ecosystems creates ecological space for jellyfish to thrive, influencing both fisheries productivity but also tourism.